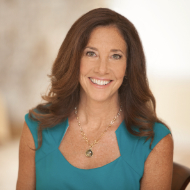 Lisa T. Wood is known for expertise in start-ups, DEI, marketing, branding and global campaigns, product development and patent licensing. Her work includes creating strategy, partnerships and innovative programs for non-profit/for-profit stakeholders driving awareness, fundraising, revenue and high impact business objectives. Navigating new spaces, she served as a trusted advisor, built award-winning companies, invented products that generated $300+M in revenue and broke down siloed barriers to reimagine a more inclusive world.
Lisa's marketing, branding and demand generation know-how includes owned and earned channels, account-based marketing and global thought leadership. She is strategic yet brings hands-on chops in executive communications, writing DEI-focused content, key messaging, defining tone and voice, working with cross industry communications/marketing teams, PR, creating / managing social media, production schedules and visual marketing assets.
She served as Chief Marketing Officer, Chief Technology Officer, Founder and in additional executive roles at venture-funded, public and private high-tech companies VirtualZ Computing, iPIX, PictureWorks Technology, Summit 6 and others.
She earned a Master's in Consciousness and Transformative Leadership from John F. Kennedy University and a Bachelor's degree in Social Science from Cal Poly State University.