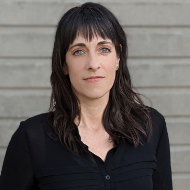 Heather Prandini has worked in the business of brand development for over 15 years leading growth strategy, creative direction and brand guardianship for future-forward brands and public figures with platforms. Led by the belief that brands are drivers of culture, she intentionally partners with purpose-led brands and people creating and amplifying change for a just and equitable future for all.
Heather is a big picture thinker with a head full of ideas and a mouth full of questions. Her work focuses on the articulation of foundational brand architecture and imagination of visual identity and a creative strategy to activate them. Through a cohesive visual and verbal language she makes the invisible foundational elements of a brand visible to create a cohesive and impactful brand experience.
Her Bachelors in Fine Arts combined with a decades long background in design, strategy and business allow her to guide clients with intention, strategy and creativity to uncover purpose, simplify complex ideas and remove barriers to engagement.