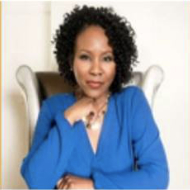 Dr. Shindale Seale is a diversity strategist and leadership and performance optimization coach who helps entrepreneurs, corporate and academic stakeholders, and Diversity & Inclusion professionals identify and reach their organizational culture and diversity goals.
For over two decades, Dr. Seale served in various leadership and training roles and sectors, including the corporate environment, academia, and the non-profit arena. Her work has focused on business performance optimization, staff development, and creating sustainable and equitable working environments. Her research on creating equitable solutions in gender, race, age, and ability matters has led to her being a sought-after subject matter expert and speaker.
Dr. Seale holds a Doctor of Education degree in Organizational Change and Leadership and a Master of Education degree, both from the University of Southern California (USC). She also earned her Bachelor of Arts with a focus on Language and Linguistics from California State University at Dominguez Hills (CSUDH).